All Hands-on places have been occupied
If you do not have your receipt number, let us know workshop.craiova@gmail.com
Training on live animals with experts – porcine model workstation
Coordinator: Dan Ionut Gheonea
Nurse Coordinator: Daniela Burtea
Local Gastroenterologist: Sergiu Cazacu, Sevastita Iordache, Monalisa Filip
Hands-on training will be held on March 20 at 13:30 at the Animal Facility within t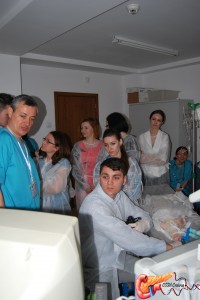 he University of Medicine of Pharmacy of Craiova. Participation requires that the TEIGS course fee has been paid and that registration for the course has already been made. Number of participants will be limited to 48 persons, both doctor and nurses.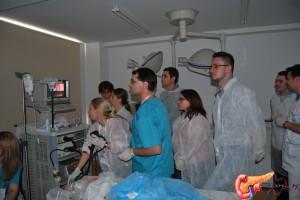 Three endoscopic stations will be available.
Endoscopic Hemostasis Techniques: injection sclerotherapy, argon plasma coagulation, band ligation, endoscopic clips.
Endoscopic Polypectomy Techniques: difficult polypectomy, mucosal resection, submucosal dissection
Sign-up will be available from March 10, starting from 10 AM