Dear Colleagues,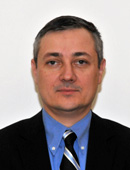 We are pleased to invite you in Craiova to our "Translational Endoscopic Imaging in Gastroenterology and Surgery" Workshop, at the University of Medicine and Pharmacy of Craiova, on the 19-20th of March 2015.
TEIGS takes a multi-disciplinary approach, focusing on the wide-range cooperation so necessary these days. We have scheduled two days of scientific activity which will allow ample debates1 on new perspectives on Gastroenterology and Surgery. Under the supervision of world known personalities in medicine and with the help of cutting edge audience response technology, we hope to make your visit here an educational one, while taking home some new knowledge.
We are looking forward to meeting you in Craiova.
Best regards,
Adrian Săftoiu